/
/
Binance has Been Offering Passive Income Generating Opportunities with Bitcoin, Ethereum, Other Cryptocurrencies
Binance has Been Offering Passive Income Generating Opportunities with Bitcoin, Ethereum, Other Cryptocurrencies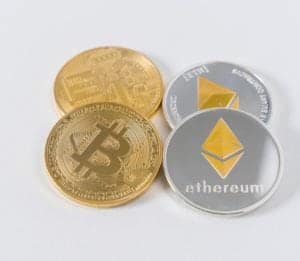 Binance, the world's largest digital assets exchange, notes that when it comes to cryptocurrencies, most consumers think of bear and bull markets, "insane" or crazy stories about people who became extremely wealthy overnight or lost it all in a major scam or by getting involved in highly-risky investments. These are typical crypto stories, Binance acknowledged.
However, Binance also pointed out that there are ways to significantly increase your wealth or net worth without actually trading, speculating, or purchasing many different altcoins "hoping that at least a few of them will moon."
Binance noted that one of its latest financial crypto-focused products, Liquid Swap, was introduced just a few months ago. Since then, the exchange has added many more digital currencies, and has also managed to grow the user base and overall trading volume.
As noted by Binance:
"Liquid Swap quickly became one of the most popular financial products within the Binance Ecosystem and the crypto market. As of October 3, 2020, the active stablecoin volume on Liquid Swap reached $128 million, and in total, there's over $22 billion locked in decentralized finance (DeFi)."
As explained by Binance, Liquid Swap is a product developed for traders and other users who have certain asset management requirements. For instance, you may use the simple swap function to purchase and sell your desired crypto token with your own tokens or local currency. As confirmed by Binance, there's also an option to add your assets into the pool (offering liquidity) and earn sizable returns (get trading fee return "generated from the swap functions").
(Note: here's a video explaining "What is Liquid Swap" that has been prepared by Binance Academy.)
The Binance team further noted that Automated Market Makers serve two main purposes:
1. They allow traders to take advantage of a "seamless" trading experience with "instant trades and less slippage."
2. Liquidity providers are able to generate substantial trading fees and "flexible interest."
As explained by Binance, Liquid Swap is "based on the same mechanics as any other liquidity pool or yield farming platform." The exchange noted that it "consists of different liquidity pools where each pool contains two digital tokens." It comes with "lower fees, a wide range of different pool assets, and higher earnings than other popular liquidity pools," Binance claims. The exchange added that it's "the only liquidity pool platform that provides fiat currencies such as EUR, AUD, or KRW."
To begin earning passively with Liquid Swap, you may decide to serve as a liquidity provider. When choosing this option, users will be "adding their own assets to the pool and, well, providing liquidity to traders."
Users may earn transaction fees and "flexible interest (also called yield) based on the selected pool's specifics and added assets." At present, Liquid Swap provides 12 different pools that include major crypto-assets like Bitcoin (BTC), Ethereum (ETH), Binance USD (BUSD), Tether (USDT), EUR, or stablecoin DAI. As confirmed by Binance, "each of these pools offers a different yield, and you should wisely consider all the pros and cons before selecting a specific pool or even using Liquid Swap in the first place."
(Note: to learn more about these offers, check here.)