Chainlink (LINK), a Decentralized Oracle Network Developer, Awards Grant to EU based Vulcan Link, a Web 3.0 Consultancy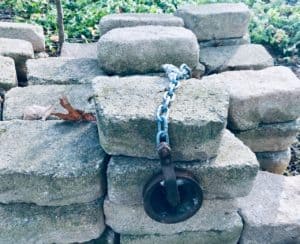 Decentralized Oracle network developer Chainlink (LINK) has announced that Vulcan Link received a grant to integrate Chainlink on the SKALE Network, which is a "fully" decentralized Ethereum compatible Layer-2 (proof-of-stake) PoS network that claims to offer all benefits of decentralization and speed alongside the security on blockchain platforms.
The Chainlink Community Grant Program offers the financial resources to various development teams and researchers focused on creating a "more functional" and accessible Chainlink Network. Chainlink says that it encourages skilled individual software engineers and development teams to apply to its grant programs. And if you're an experienced researcher and want to collaborate with the Chainlink team, then you may contact them as well.
Chainlink's blog post noted:
"We're excited to announce that Vulcan Link, an EU-based Chainlink node operator and Web3 development and consulting company, has been selected as a recipient of a community grant to integrate Chainlink into the SKALE Network. As a blockchain-agnostic oracle network, Chainlink will support the SKALE Network by allowing their developers to build more advanced smart contract applications using real-world data and API services made available through Chainlink Oracles."
SKALE serves as an elastic blockchain or distributed ledger tech (DLT) network that allows developers to "easily provision highly configurable and fully decentralized chains that are instantly compatible with Ethereum." SKALE chains are able to "execute sub-second block times, support up to 2,000 tps per chain, and run full-state smart contracts, in addition to decentralized storage, rollups, and machine-learning in EVM." By integrating Chainlink, SKALE Network will be able to retain its "high-throughput" performance as Chainlink Oracle solutions may be developed to run at the "native speeds" of SKALE without having any external dependencies on other blockchain or DLT networks.
Vulcan Link is described as a Web 3.0 development shop and consulting agency focused on offering Oracle services and advising clients regarding the best way to integrate or leverage the Chainlink Network to service their "customized Oracle and off-chain data requirements."
With Vulcan Link "proving" itself as a secure and reliable node operator across different Oracle networks such as the Chainlink Price Feeds, they make for "a strong candidate to bring Chainlink to the SKALE Network given their experience and expertise with Chainlink," the announcement noted.
Leo Vigna, CEO at Vulcan Link, stated:
"We're thrilled to be awarded a community grant to integrate Chainlink's world-class oracle technology and proven oracle solutions on the SKALE Network, both expanding the types of applications that SKALE developers can build and extending the Chainlink Network to additional high-demand blockchain environments." 
Vigna added:
"As early adopters and node operators on the Chainlink Network, we're confident we can provide a secure, reliable, and timely integration of Chainlink on SKALE, empowering a new crop of externally connected and high-throughput smart contract applications and products on SKALE Network across numerous use case verticals."
On January 15, 2020, Chainlink announced that the Initiative for Cryptocurrencies and Contracts (IC3), an academic research organization, has been chosen as a research grant recipient from the Chainlink Community Grant Program.
IC3 is receiving a grant to carry out additional research and to provide data-driven insights into how to enhance Oracle networks such as Chainlink and the underlying blockchain or DLT, smart contract, and data infrastructure that Chainlink currently supports.
On January 8, 2020, Chainlink confirmed that Protofire, a provider of blockchain development services, was chosen as a recipient of a "blockchain integration" grant for the "native integration" of Chainlink into the Avalanche blockchain.
The grant will aim to support Chainlink ecosystem initiatives being developed on Avalanche across several different markets such as decentralized finance (DeFi), tokenized assets, gaming, among other use cases. With the stated goal of "servicing the demands of the smart contract economy across various blockchains, this grant represents direct financial support for a new crop of decentralized applications being developed on the Avalanche blockchain," the announcement stated.