Chainlink Provides New Funding Grant to Community Content Developer, Also Introduces On-Chain Data Directory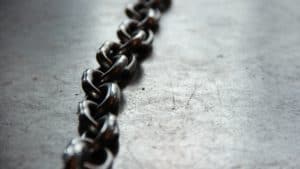 The developers at Chainlink (LINK), a "decentralized" Oracle network that securely connects various blockchain-based smart contracts with data from "the real world," have noted that as we get ready to leave 2020 behind, the growth of their Chainlink ecosystem during the past year has been "incredible."
Almost $5 billion in smart contract value has been secured by the Chainlink Network, along with many new users across different blockchains, (decentralized finance) DeFi networks, gaming platforms, insurance services, and many other ecosystems. Chainlink added that given the pace of new features, integrations, grants, and use cases should keep growing next year, and that there should be more "community-generated content than ever before."
The Chainlink team added that they're pleased to announce that TheLinkMarine is receiving a grant to implement and maintain a new Chainlink news website— which is described as "a full spectrum resource for consuming all Chainlink-related news."
Chainlink reveals that the TheLinkMarine has been "independently" building out the widely-used community resource https://chainlinkecosystem.com with a lot of attention to detail. That's why TheLinkMarine is a suitable candidate to receive a Community grant, according to Chainlink.
As part of the grant, TheLinkMarine will work cooperatively with the team and community to further develop this news resource for "all things Chainlink." The news site will include an information portal that will provide regular updates about the leading blockchain or distributed ledger technology (DLT) project.
The grant funding will aim to support the development of a "professionally managed community resource" for aggregating and generating Chainlink updates.
TheLinkMarine stated:
"I'm honored to be awarded a grant to build the Chainlink News website as a go-to community resource for all Chainlink-related news." 
As previously reported, the Chainlink Community Grant Program offers financial resources and assistance to various development teams and researchers who contribute regularly to upgrading and maintaining the Chainlink Network. Chainlink encourages individual developers and development teams to apply to their grant program here. Researchers may contact the blockchain and smart contract platform developers as well.
Chainlink also revealed on December 28, 2020:
"Given our security focused approach, we are proud to announce the launch of the Chainlink On-Chain Data Directory using ENS, which creates an easily-identifiable on-chain index of Chainlink Price Feed addresses, providing users with additional assurances that they are relying on and/or sending funds to the right on-chain address." 
The Ethereum Name Service (ENS) is a "decentralized" protocol for the creation of human-readable domain names that lead to on-chain addresses or contracts. ENS keeps all metadata on-chain, and as long as the Ethereum network keeps running, users can easily discover and connect their smart contracts to Chainlink Price Feeds in a "straightforward and decentralized manner."
(Note: for more details on this development, check here.)
As covered earlier this month, Chainlink awarded a development grant to German blockchain firm Anyblock Analytics. As reported in late November 2020, Chainlink (LINK) revealed that its platform has enabled 77 different smart contract use cases.