Digital Asset Exchanges Kraken and Coinbase Announce Trading Support for The Graph (GRT)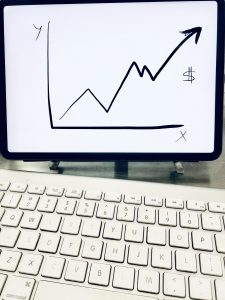 US-based digital asset exchange Kraken has announced that The Graph (GRT) trading is now available on its platform.
The Kraken team confirmed that while they're pleased to announce that The Graph (GRT) trading is being supported on their exchange, it's currently not available in the US and Canada (presumably due to regulatory restrictions).
As explained in the announcement, GRT is an Ethereum (ERC-20) token that's used to facilitate transactions on The Graph, which is described as a "decentralized" protocol for searching and indexing the data on blockchain networks.
The Graph is expected to play a role for blockchain or distributed ledger technology networks that's somewhat similar to the role played for websites by Google Search (which mainly searches and indexes websites). The data from blockchain or DLT networks such as Bitcoin, Ethereum and many cryptocurrency platforms will be "grouped into 'subgraphs' that can be queried by anyone through open APIs," the Kraken team noted.
The trading pairs supported for The Graph token on Kraken will be in USD, EUR, Bitcoin (XBT), and Ether (ETH): GRT/USD, GRT/EUR, GRT/XBT, GRT/ETH. (Note: to learn more about this offer, check here.)
The Graph (GRT) is now also available on San Francisco-based exchange Coinbase. Beginning on December 18, 2020, Coinbase.com (for retail traders) users can begin trading GRT tokens. They're also tradable via the Coinbase Android and iOS apps. Coinbase users may now purchase, sell, convert, send, receive, or store GRT. The digital token is currently available in "all Coinbase-supported regions, with the exception of New York State" (due to regulatory restrictions). For more details on this offer, check here.
As reported in September 2020, The Graph introduced a curator program with Coingecko, CoinMarketCap, Messari, Delphi, Balancer, Synthetix, and several other crypto service providers.
The Graph supports indexing data from Ethereum (ETH), POA, and IPFS, and more networks will reportedly be added soon. More than 1,700 subgraphs have been introduced for various apps including Balancer, Uniswap, Synthetix, Aragon, Gnosis, Livepeer, DAOstack, Aave, and Decentraland.
As covered in July 2020, The Graph had launched its incentivized testnet, Mission Control, after securing $5 million in funding to decentralize the query layer of decentralized finance (DeFi) and Web 3.0 applications.