Digital Assets Derivatives Exchange Mettalex Deploys Smart Contracts on Binance Smart Chain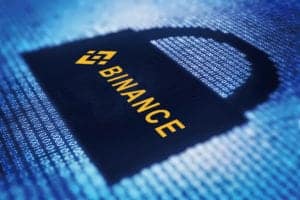 Binance has welcomed digital assets derivatives exchange Mettalex (developed by Fetch.ai) to its decentralized finance (DeFi) ecosystem.
Mettalex is teaming up with Binance Smart Chain in order to enable lower transaction fees to commodity derivatives traders and liquidity providers, according to a release.
Vlad Dramaliev from Mettalex says that his company is pleased to announce that the Mettalex smart contracts have now been deployed on the Binance Smart Chain (BSC), which makes the Mettalex commodity derivatives exchange available to two major blockchain or distributed ledger technology (DLT) platforms — BSC and Ethereum (ETH).
The integration will support "extremely low" transactions fees.
As mentioned in the announcement:
"Mettalex traders and liquidity providers will be able to interact with the exchange without paying exorbitant gas fees. With an average gas price of 20 gwei, transactions on the Binance Smart Chain cost around $0.03, a significant improvement in comparison to the most popular DeFi chain — Ethereum. …. users [can] pay gas fees in Binance Coin (BNB), Binance's primary token with a market cap of over $4 billion."
The release also mentioned that the Binance Smart Chain is interoperable with the Binance Chain where major digital assets like Tether (USDT), Binance USD (BUSD), SUSD, Bitcoin (BTC), Litecoin (LTC), Ethereum (ETH), and XRP are currently available. This will allow stablecoin holders on the Binance Chain to easily transfer their liquidity between Binance's (decentralized or non-custodial exchange) DEX and Mettalex's commodity derivatives platform. Supplying liquidity in both BUSD and USDT "may be available at the official platform launch on BSC's mainnet," the release noted.
BSC also provides a software development environment that's quite similar to that of Ethereum. It offers support for the Ethereum Virtual Machine (EVM) and includes digital tokens that are somewhat similar to the widely-used ERC-20 standard. The most widely-adopted DeFi wallet — MetaMask — can be configured to work along with the Binance Smart Chain. This allows Mettalex users and LPs to use the same Ethereum wallet address when working with the Mettalex DEX on BSC and the Ethereum blockchain network.
After joining Binance's DeFi ecosystem, Mettalex will be able to offer Binance users the opportunity to speculate or hedge in commodity markets without having to leave the Binance blockchain. Binance Chain based DeFi protocols such as Venus, PancakeSwap, and CREAM will "become potentially integratable with Mettalex opening the doors to new partnerships," the release confirmed.
The announcement also noted:
"Since the Mettalex DEX is already available on BSC's testnet, we are planning to organize a Binance Smart Chain-dedicated simulated trading competition…. Binance [users can] trade unique commodity derivatives and cryptocurrency pairs and compete based on the highest profit. We will keep you informed about the launch date."