DOGE Pumps & Dumps As 'Chairman of WallStreetBets' Asks About Dogecoin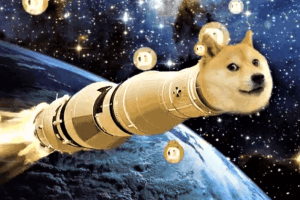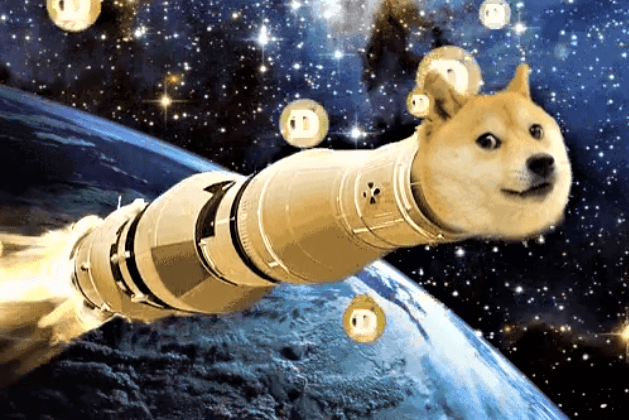 After the TikTok pump last year, dogecoin (DOGE) just was seemingly pumped by another online community. This time, it might be related to the r/wallstreetbets subreddit, with 4.1m users, responsible for the GameStop pump this month. (Updated at 07:39 UTC with the latest price data and reactions).
Early thursday morning (UTC time), DOGE skyrocketed by around 75% in less than two hours, hitting USD 0.0136, before crashing to USD 0.0106 (07:36 UTC). The price is still up by 31.5% in a day and 17% in a week. It's also up by 130% in a month.
DOGE price chart: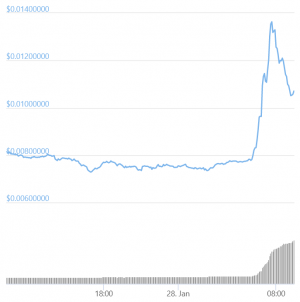 The rally coincided with this question on Twitter:
"WSB Chairman" claims to be the "Chairman of WallStreetBets" and has over 341,700 followers on Twitter.
After DOGE skyrocketed, the author of the post followed with a question: "Has Doge ever been to a dollar?" During the TikTok pump last summer, the goal was also to push up the price of DOGE to USD 1. DOGE reached its all-time high of USD 0.01759 in January of 2018, per Coingecko.com data.
The TikTok pump last summer vs. the pump today: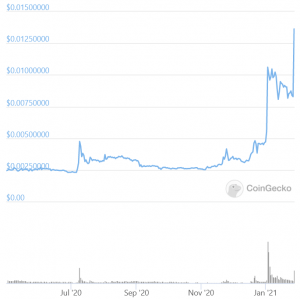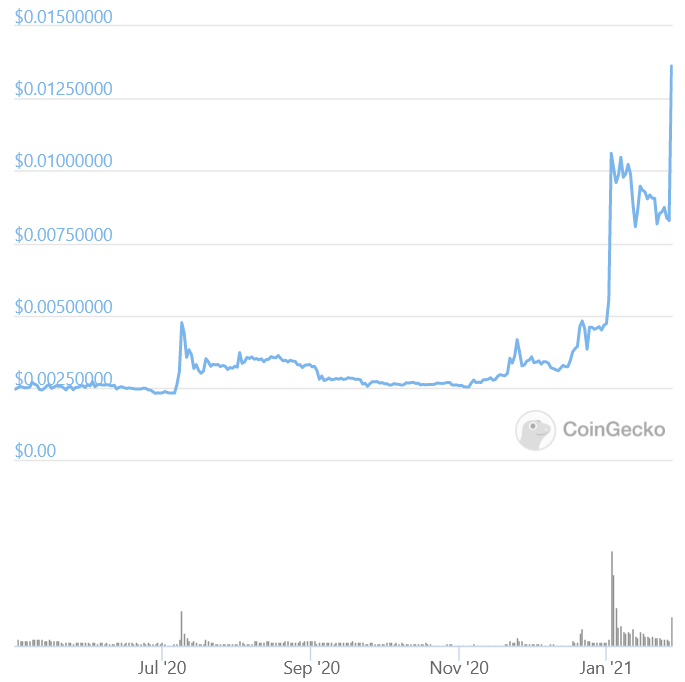 And all this DOGE story started with a question: "Anybody own bitcoin?"
BTC trades at USD 31,212 and is down by 2% in a day.
___
Reactions:
____
Learn more:
Cubans Turn to Bitcoin, Ethereum and Dogecoin as US Sanctions Bite
Penny Altcoins Rally While TikTokers & Co Go on a Pumping Spree
Dogecoin Pump Ends as Price Dumps 40% From Top
This is Why Dogecoin is Better than 'Altcoins-Degenerators'