OKCoin to Celebrate Bitcoin Whitepaper's 12th Anniversary by Allowing Users to Buy BTC with Low Fees and Within 2 Minutes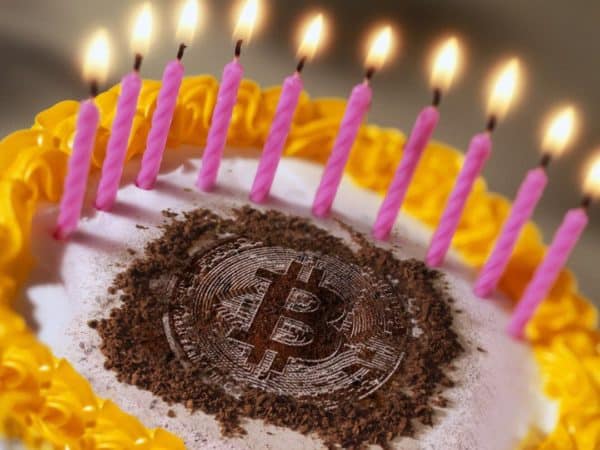 OKCoin, a regulated digital asset exchange, notes that Bitcoin (BTC) is approaching its twelfth anniversary. The Bitcoin whitepaper was first shared publicly on October 31, 2008.
The OKCoin team writes in a blog post that twelve years ago, we learned how secure financial transactions could be conducted in a decentralized manner. Bitcoin transactions aim to give users more freedom, autonomy, and privacy, the exchange noted. It also mentioned that the Bitcoin whitepaper was released during the worst financial crisis since the Great Depression of 1929, caused due to risky policies adopted by major banks.
OKCoin will be celebrating the Bitcoin whitepaper's 12th anniversary by allowing customers to purchase BTC via the exchange with "the lowest fees and in under 2 minutes — even as a new customer."
The OKCoin team says that it's still not too late to take a position and begin dollar cost averaging over time. The exchange points out that Bitcoin may still be in its infancy (or early stage of adoption and development), with considerable "upside opportunity" for new investors and traders.
The exchange also mentions that Bitcoin represents the progress of the crypto and blockchain sector. The flagship digital currency has shown us the "significance of the open-source community," OKCoin states.
The exchange adds:
"We believe that Bitcoin provides an opportunity for investment as well as currency and we're proud to offer an easy global on/off ramp for bitcoin."
Haider Rafique, Global Chief Marketing Officer at OKCoin, stated:
"What intrigued me most about crypto is the idea that software could create a more efficient and inclusive financial system, one where two people can transact with each other without a centralized trust system. The idea that we can build an alternative financial system and give people access to global markets without the same barriers to entry as traditional finance was game changing." 
Jason Lau, Chief Operating Officer at OKCoin, says that when he first began exploring the Bitcoin space back in 2013, he was most intrigued by this "borderless, permissionless" monetary experiment.
Lau added:
"Open finance, tokenized assets, DeFi, NFTs, and Lightning Network are all examples of what was dreamt of early on, and I can't wait to see how the whole space continues to develop." 
Elaine Song, who manages Business Operations at OKCoin, predicts:
"Crypto will become mainstream, whether it's specific assets, institutional adoption of blockchain technology, or adoption of decentralized governance models. Even beyond money, we're seeing blockchain adoption reshape non-financial social behavior. As technological adoption increases, the price is bound to go up… Now is the time to get into BTC."