Singapore's Silverlake Symmetri Becomes Distribution Partner of Swedish Fintech Dreams' Savings and Investment Platform in Asia, Middle East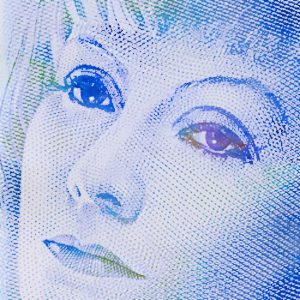 Stockholm-based Dreams is a Fintech firm that focuses on providing a consumer-based app to help people live sustainably by developing good savings habits.
The company's app and services aim to help users make better use of their income, make smart investments, pay off debts, and provide financial coaching and management advice.
The Dreams Fintech platform provides various savings and investment services to retail customers. The firm mainly focuses on providing services to millennials. The Dreams app is available via a web-based interface and also as a mobile app.
The company's services are available to the residents of Norway and Sweden.
The Swedish Fintech has teamed up with Singapore-headquartered Silverlake Symmetri, a wholly-owned subsidiary of Silverlake Axis Ltd (SAL), which offers software and services to the banking, insurance, government, logistics, payments, and retail sectors.
Dreams has also officially launched its B2B platform. The company's software has been integrated by banks, so that clients are able to meet their savings goals through various automated saving features.
In statements shared with Silicon Canals, Henrik Rosvall, CEO and co-founder of Dreams, stated:
"Through this partnership, Silverlake becomes the exclusive distribution partner of the Dreams Platform in Asia, Africa, and the Middle-East. It will be an integrated offer where the Dreams Platform will be embedded in the Silverlake System offering and made available to its customers in these regions." 
He added:
"Dreams have already helped hundreds of thousands of people in Scandinavia become better at saving, investing, paying off debts, and feel better about their money."
He claims:
"Our European user base, of which 70% is younger than 35 years old, save €150 more with us every month than they did with their traditional home bank."
Jonas Lind, CEO at Silverlake Symmetri, noted:
"The Dreams software development kit (SDK)-based technical solution is simple and allows for a very quick time to market."
Dreams claims that it has assisted more than 450,000 users with saving more than €300 million, to date.  The Fintech company also claims that it has captured a 15% market share in Sweden, and is planning to introduce its B2B platform in other countries.
Established in 2014 by Henrik Rosvall, Joel Broms Brosjö, Johan Hemminger, and Johan StahleSo, the company has secured a total of €26.5 million in funding from several investors including AXA-IM, Ålandsbanken, and Storebrand.
Rosvall also mentioned:
"Users [are] currently putting more money aside for paying off debts and what I'd call our 'financial resilience' categories within the app, such as 'Savings', including buffer, saving for your children, and pension, as well as 'Home', which covers purchases for the domestic environment. 
He added:
"We are currently undergoing market testing in the UK as well, and with our MIFID II securities license from the Swedish Financial Supervisory Authority (FSA) now successfully passported to the UK, the plan is to launch Dreams in the UK in 2021."