Top 5 Potential 50x Altcoins For 2021
Source: Eames Bot – Shutterstock
The price of bitcoin has recently surpassed $18,000, and is not far away from its all time High of $19,783, which was reached in December 2017. It's extremely important news also not only for BTC holders, but also for altcoin investors: since the sentiments on the altcoin market are closely correlated to bitcoin's price movements, an imminent BTC bull run can only mean that many altcoins will also be subjected to a massive surge in valuation.
The altcoin market has been very active in the 2020, fueled largely by the DeFi (Decentralized Finance) phenomenon which captivated the attention of blockchain enthusiasts and cryptocurrency investors. Decentralized Finance has revolutionized the altcoin ecosystem, with many DeFi projects achieving tremendous success in 2020. 
Although experts agree that it's unlikely for any altcoin to go 100x in 2021, it's probable that the bitcoin bull run will make some DeFi altcoins erupt in price by 10x, 20x or even 50x. From this list you will learn what are the top 5 altcoins with the most potential to immensely rise in valuation in the upcoming year.
The Decentralized Finance revolution would not be possible if not for DEXs (Decentralized Exchanges). Most DeFi tokens are not available for trading on the popular centralized exchanges such as Coinbase or Binance, so the only way to buy and sell them is  by using decentralized trading protocols which allow the users to swap tokens without the need of centralized intermediaries.
So far, the most popular decentralized exchange among DeFi investors has been Uniswap. But, although still widely used, Uniswap has proven to be quite problematic and raised many security concerns. Flash loan attacks caused Uniswap users to lose hundreds of thousands of dollars, and many people started to look for an alternative that would provide a similar functionality while greatly improving the security of user's funds.
The most promising alternative to Uniswap is Anyswap: a fully decentralized cross chain swap protocol powered by the Fusion (FSN) token. Fusion is an all-inclusive blockchain-based financial platform which specializes in providing cross-chain, cross-organization, and cross-data source solutions through the application of advanced smart contracts.
One of the most groundbreaking features of Fusion is DCRM (Distributed Control Right Management): a set of protocols which form a security layer designed to protect digital assets on the Fusion blockchain. Because of the distributed storage and sharding of private keys provided by Fusion's DCRM technology, no single node can take control of the assets, which massively enhances the security of users' funds. If you want to learn more about the security-enhancing benefits provided by FSN, you can read all about it here. 
For the past months, DeFi has been gaining popularity at a tremendous pace, but it also increased the frequency of cyber attacks and other incidents which caused hackers to steal millions of dollars worth of cryptocurrency. It's safe to assume that as the DeFi-related safety breaches grow even more common, more and more users will turn to security-oriented solutions such as Fusion, causing the FSN price to skyrocket in the foreseeable future.
Aside from having a phenomenal level of security, Anyswap also has one of the best annual percentage yields (APY) of all the DeFi projects. Combined with all the features focused on enhancing the safety of users' funds, it makes the Fusion token which powers Anyswap one of the altcoins with the most potential to grow in 2021. 
One of the most revolutionary features of Decentralized Finance solutions is the ability of allowing people to increase their cryptocurrency portfolios in innovative ways, much easier than traditional, time consuming and costly methods such as trading or mining. DeFi projects such as Compound empower the users to make money simply by lending their digital assets to other people.
Compound users can deposit tokens to one of several liquidity pools, and receive cTokens in return. Over time, the exchange rate between the cToken and the originally deposited cryptocurrency changes, which means that lending money generates interest for the users, and becomes more profitable as the duration for which the funds are staked in the liquidity pool grows.
Although many new DeFi projects try to come up with creative and imaginative ways for applying the Decentralized Finance technology, making money through lending digital assets to other users is still one of the most popular methods of generating income with DeFi. As the entire Decentralized Ecosystem has a great chance of growing immensely in the upcoming bull run, projects like Compound are also very likely to see a massive surge in price.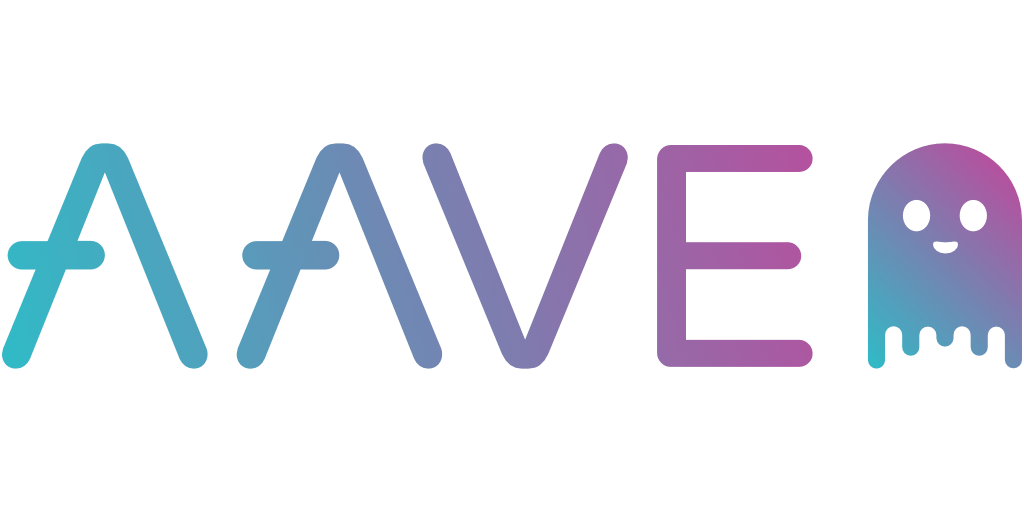 Aave is another DeFi service focused on loaning tokens to other users to generate interest, and one of Compound's biggest competitors. Aave has responded extremely well to the optimistic indicators suggesting a massive bull run of BTC and other cryptocurrencies. The price of AAVE has almost tripled over the past few weeks and if the bull market continues, it can definitely see an even bigger growth in 2021.
When it comes to technical details, Aave is quite similar to Compound, although there are of course some differences. Generally speaking, Aave is more complex than Compound, which means that it offers more features, but also that it's less welcoming to inexperienced users and crypto newcomers which value simplicity above all else. 
There is however one clear advantage of Aave over Compound: the Aave platform allows people to lend 16 digital assets, while Compound only supports 9 tokens. It explains the popularity of Aave among people who like to diversify their portfolio and grasp as many different crypto earning opportunities as possible.
It's almost certain that altcoins whih power DeFi crypto lending solutions such as Aave and Compound will see a massive surge in price in 2021, but it's hard to predict which one of the competitive services will see the largest growth. At the time it seems that the safest precaution would be investing in both AAVE and COMP, as both of these altcoins seem to have tremendous potential.
Synthetix is one of the altcoins that has been quickly gaining the attention of cryptocurrency investors over the past few months, and for a good reason. It's one of the most innovative and interesting projects in the Decentralized Finance ecosystem, fulfilling a very promising niche on the cryptocurrency market.
Synthetix is a decentralized derivatives liquidity protocol built on the Ethereum network, and allows people to trade tokenized derivatives of a large number of assets. Derivatives available for trading on the Synthetix platform are not limited to cryptocurrencies, but also include fiat currencies, commodities and other asset classes.
Cryptocurrency derivatives have been an extremely rapidly expanding section of the blockchain ecosystem, but until now the crypto derivatives market was mostly limited to bitcoin futures. Since Synthetix is a decentralized solution allowing for creating tokenized derivatives of any cryptocurrency, it can be one of the most amazing altcoins when it comes to the price development in 2021.
Yearn.Finance has been one of the most successful Decentralized Finance projects so far, and for many people YFI is one of the first altcoins that come to mind when they hear the word "DeFi". Yearn.Finance popularized the concept of yield farming in the crypto community, and even though many copycats tried to emulate the success of YFI, so far none has succeeded.
One of the reasons for the massive popularity of Yearn.Finance among DeFi investors is the fact that YFI employs a wide array of advanced tools which can act as an aggregator for other Decentralized Finance solutions, such as Compound, Aave and many others. Yearn.Finance can enhance the usability and effectiveness of these platforms, making it much simpler for the users to earn the maximum possible interest.
Although some people would doubt if an already highly successful project such as Yearn.Finance still has a room to grow in 2021, unique features of YFI make it one of the altcoins most likely to grant investors great returns in the upcoming year. Because Yearn.Finance aggregates the yield provided by other solutions, YFI is likely to benefit the most from the general growth in DeFi market valuation.
It's very likely that 2021 will be a great year for cryptocurrency investors. The Covid-19 pandemic and its effect on the global economy made many people worried about the results of increasing inflation on their life's savings. A lot of them are becoming worried about the future of fiat currencies, and turning to other assets such as digital currencies instead.
As bitcoin comes closer to reaching a new All Time High, the attention of the entire crypto community seems to be focused on BTC. It's worth remembering that the altcoin market is closely correlated to bitcoin's price movements, and if a massive BTC bull run is incoming, many altcoins will also greatly surge in valuation. 
Investing in profitable altcoins doesn't require looking for extremely obscure projects, as purchasing them is very risky and can often resemble gambling more than real investing. Well-established, respected projects such as Fusion, Compound, Aave and the other ones on this list are still greatly undervalued, and although already successful, they definitely have much room to grow by 10x, 20x or even 50x in 2021.