Media Bites 24 Nov: Brexit, Danone, Diageo | News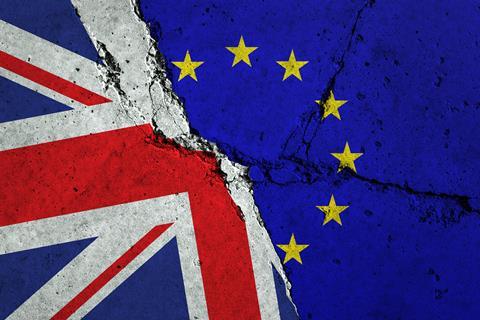 A no-deal Brexit would cause more long-term damage to the economy than the coronavirus pandemic, the governor of the Bank of England has warned (The Times £). Talking to MPs on the Treasury Select Committee, Andrew Bailey warned that the consequences of leaving the European Union abruptly without a trade deal could be felt for decades (Sky News). Bailey said failure to agree to a deal before the Brexit transition expires at the end of December would cause disruption to cross-border trade and damage the goodwill between London and Brussels needed to build a future economic partnership (The Guardian).
Hauliers have claimed there will be "mayhem" at Holyhead port when the Brexit transition period ends. (The BBC)
French food company Danone will cut up to 2,000 jobs, or 2% of its workforce, as part of a reorganisation aimed at giving more power to country managers and squeezing out efficiencies to ride out the pandemic. (The Financial Times £)
Diageo, the world's largest spirits maker, will harness energy from the heat produced by malting barley as it seeks to eliminate greenhouse gas emissions from its operations in the next decade. (The Financial Times £)
Greencore, the maker of Marks & Spencer sandwiches, plans to raise £90 million by issuing new shares in what could be the first of a rush of corporate cash-calls before the end of light-touch financing rules. (The Times £)
The government has been accused of "killing Christmas" for hospitality businesses and their staff through tough new restrictions after England's second coronavirus lockdown ends next week (Sky News). The UK hospitality industry says that new Covid rules in England "are killing Christmas" and has warned pubs, restaurants and hotels face going bust (The BBC).
Labour activists in the US say big retailers like Amazon and Walmart must do more to protect workers as surging coronavirus cases coincide with the holiday shopping rush. (The BBC)
UK factories could be making up to £4.8bn more goods for British retailers in the next 12 months as the coronavirus pandemic and Brexit prompt businesses to bring home production. (The Guardian)
The new lockdown in England caused activity in the dominant UK services sector in November to fall to its lowest level since the spring, pointing to a double-dip economic downturn at the end of the year despite stockpiling helping to boost manufacturing (The Financial Times £). Britain is set for a "double dip" downturn after the latest lockdown resulted in business activity shrinking this month, according to a closely-watched business survey (Sky News).
Restaurant chain Leon, co-founded by the prime minister's adviser on food issues, is considering using a controversial insolvency procedure to cut its rent bill (The Times £). Leon, the restaurant chain co-founded by Boris Johnson's 'food tsar', Henry Dimbleby, is exploring an insolvency mechanism in an attempt to preserve itself during the coronavirus pandemic (Sky News).
Nearly nine out of 10 Black Friday deals could be found at the same price or cheaper earlier in the year, according to analysis. (Sky News)
The incumbents in the US healthcare sector have sought to calm investors spooked by the arrival of Amazon's long-awaited pharmacy, with executives lining up to peg the effort as a minor threat. (The Financial Times £)