Stock Market Live – European Indices Fall, FTSE 100 Down 1.5%
As it happens:
Latest

14:02


European Indices Fall Further

European indices have fallen further since this morning with the FTSE 100 down 1.53%, the DAX 0.40% lower and the STOXX 50 down0.51%.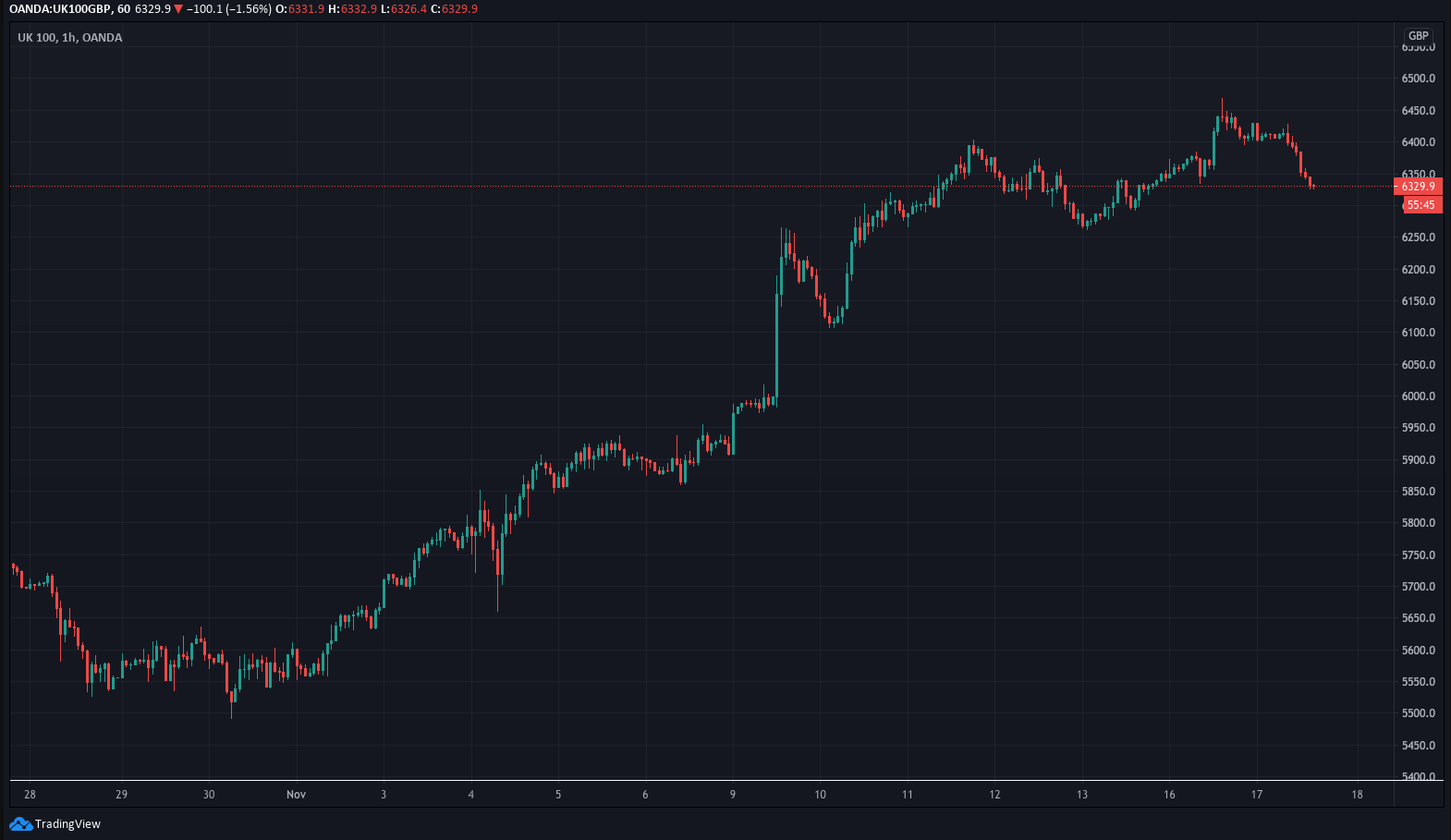 10:46


UK Stock Movers

Quiz Plc +20.46%

Synectics +14.44%: Synectics announced that it has signed a €1.3 million contract with Irish Rail

Craneware +14.03%: See Previous Post

Global Invacom Group -25%

Westmount Energy -20.97%: Westmount reports oil discovery that is a non-commercial and stand-alone development

China Nonferrous Gold -15.41%
09:01


Craneware Shares Rally After Trading Update

Craneware shares have jumped 11.43% to 2,145p after the company released a trading update saying that the first four months of the fiscal year saw a return to strong sales growth, well ahead of the previous year and ahead of expectations.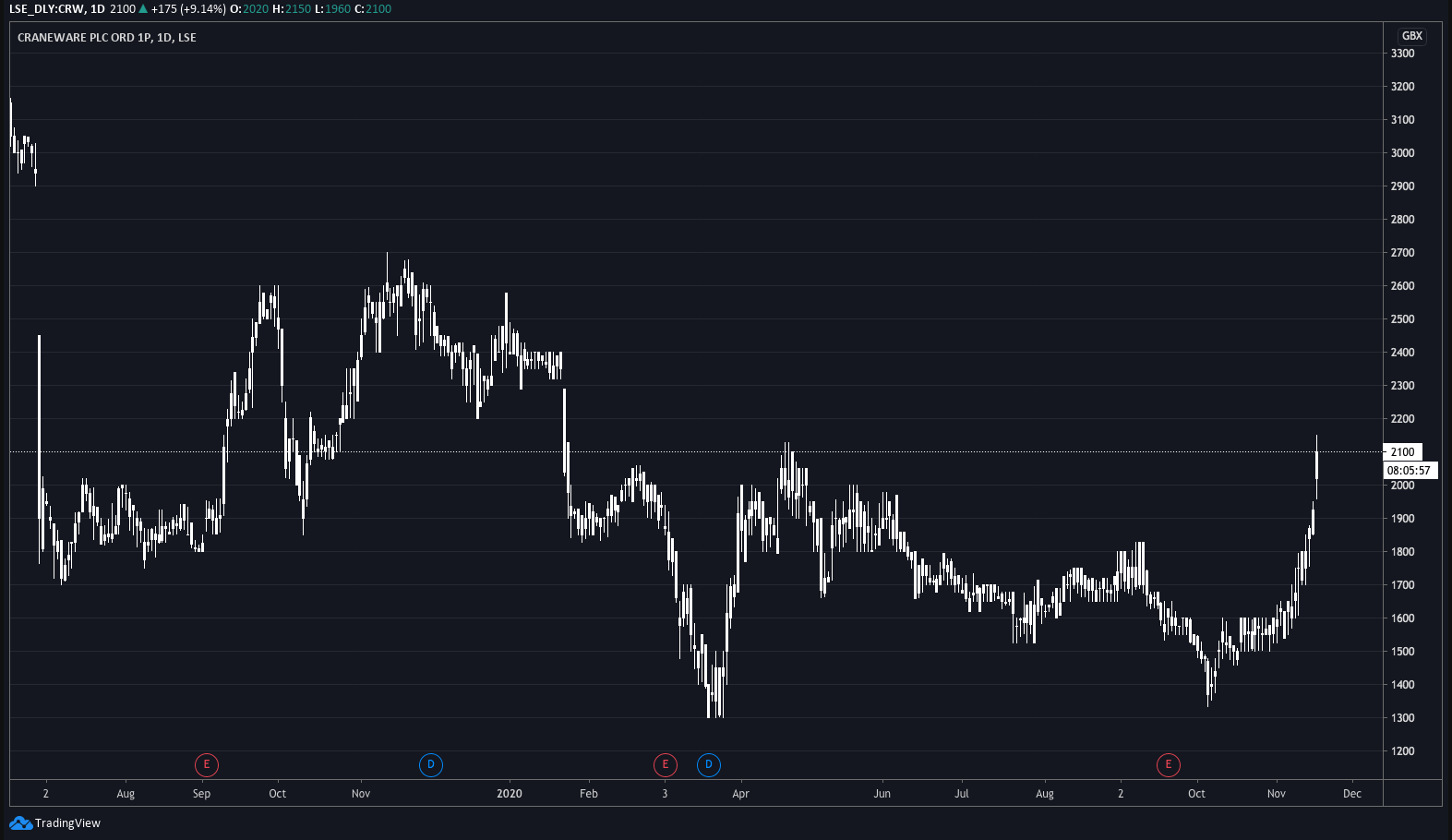 08:18


European Indices Lower

FTSE 100    -0.20%
DAX             -0.09%
STOXX 50  -0.12%
IBEX 35      -0.58%
CAC 40       -0.05%
07:51


Preview

Equities
Markets in the APAC region were mixed overnight following the positive close on Wall Street that saw the DJIA and S&P hit record levels.
US index futures are also mixed with the Dow and S&P lower and the Nasdaq higher.

Covid-19
US cases are still on the rise with some states implementing new restrictions.
In the UK a senior government advisor said that England's tier system may need to be strengthened to get the country through the winter. The government is hoping to bring back the tiered system once the nationwide lockdown ends on the 2nd of December.
Sweden has tightened restrictions after seeing a rise in cases, going against its original herd immunity plan.

Brexit
According to reports, the UK's chief Brexit negotiator has told Boris Johnson that a Brexit trade deal could be done by Tuesday.
The EU is looking at plans of rushing through a deal before the end of the year, with one scenario being that it would be given a new classification that would remove the need to have it ratified by every European parliament.

Stocks
Tesla will enter the S&P 500 on the 21st of December. Tesla shares rose 13.19% after-hours on the back of the news.
Alibaba rival Pinduoduo said it is on track to double its online grocery sales this year.
Airbnb released its public IPO filing, with the company seeking a Nasdaq listing under the ticker ABNB.
Companies reporting earnings today include Walmart, Nio, Home Depot, Aramark, and LazyBoy

Economic data
On the calendar today we have US retail sales, Canadian wholesale sales, and speakers from the ECB (President Lagarde included), BoE (Gov Bailey), Bundesbank and the Fed.