Advice firms look to technology for regulatory answers
The rise of regulatory technology, or 'regtech', has already begun to sweep through the asset management industry. Now large advice firms are already eyeing its potential to help them reach more clients, through even more channels, without the compliance hangover.
The emerging global regtech industry is projected to grow to $120 billion (£98 billion) by 2020, according to Reuters. That wave will make its way towards the shores of the advice profession before long, with one firm already developing a proposition aimed at IFAs.
But the key question is how regtech will meet the differing needs of advice firms and whether the demand is substantial enough for it to have a significant effect.
Rise of regtech
Regtech solutions leverage advanced data automation and information management technologies, and are often delivered on a software-as-a-service (Saas) or cloud-based model. They include powerful analytics that enable fast vetting of transactions and client data, effective management of data, quick and standardised digital reporting and real-time compliance monitoring.
This type of application delivery offers many advantages including fast deployment, flexibility and scalability. Saas or cloud deployment also reduces infrastructure requirements, enabling firms to get up and running fast and allowing for seamless upgrades.
Technology has been deployed in the regulatory space for close to two decades now. However, the coining of the term regtech, the sister of fintech (financial technology), served the purpose of reflecting an industry that is being advanced at an unprecedented pace by new software developments, and one in which the performance gap between software-enabled services and historical methods is widening at an alarming rate.
Much of this regtech is developed with the full cooperation and backing of the regulator.
The term regtech was used in conjunction with the Financial Conduct Authority (FCA)'s Project Innovate. Recognising that asset managers and other financial services firms were overwhelmed with reporting responsibilities, the regulator sought to create an environment where firms, vendors and fintech start-ups could test out new ideas and technologies in a so-called 'regulatory sandbox'.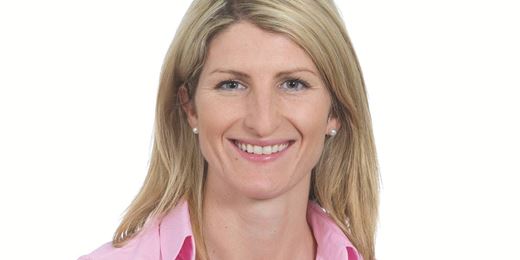 The regulator has also issued guidelines to the regulated community on how to assess, compare and deploy cloud-based solutions. 'The FCA guidance provides firms with a greater level of comfort in deploying cloud technology. It is fostering a more positive environment for innovation,' said Nicola Le Brocq (pictured above), regulatory and compliance market analyst at Confluence, a regtech firm. Confluence recently launched a platform aimed at simplifying data management and automation challenges such as analytics and regulatory reporting.
Rapid deployment
With regulation in constant flux, rewriting software to take new requirements into account can prove resource-extensive, risky and costly.
Regtech firms are seeking to develop solutions that are flexible and offer built-in agility to adapt to changing requirements. Cloud-based and Saas-enabled regtech applications can be updated quickly and cost-effectively by the vendor, and deployed immediately to all users, enabling firms to quickly respond to new requirements and vastly reduce their technology burden and cost.
The demand in the asset management market has been evident. Alpha Exchange, a start-up provider of Mifid II research, unbundling compliant solutions to asset managers and investment banks, has acquired 120 clients in its first five months. The firm, formed by two former Investec asset managers, now has its sights set on designing a new and adapted solution to reach into the advice market.
Co-founder Emma Margetts  (pictured below) said there was already a tangible benefit for advisers and their clients in the shape of cutting research charges.
'As Mifid II draws closer, advisers need to be aware of the implications for fund manager charges,' she said.  Margetts asked: 'Who is paying the research charges? The company or the client?'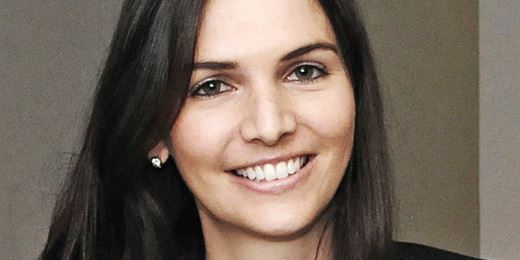 Alpha Exchange connects institutional investors with research from investment banks and independent bodies. The technology helps the asset managers find the most relevant information, cutting time and cost.
Alpha Exchange benefited from financial support provided by the Barclays Accelerator initiative, supported by Techstars, which has given rise to a number of start-up firms with uniquely targeted fintech offerings.
One such example is Helm, a compliance tool proactively offering firms instant visibility to all of their compliance and cybersecurity gaps. It also works directly with both regulators and clients, aiding communication between businesses and regulators, while retaining anonymity for clients.
While many wide-reaching Mifid II solutions currently target asset managers, there are already bespoke tech innovations in place that focus on individual elements of the European Mifid II rulebook.
RecordSure, a sister company to compliance and regulatory consultancy TCC, leverages machine learning and artificial intelligence to sort out the copious amounts of data produced by customer interactions.
It has developed tools to collect, analyse, and classify customer interaction data, including the spoken word, by harnessing the power of machine learning. The more the technology is used, the better it gets.
Recordsure has a team of computational linguists, cognitive scientists, and semantics experts, who have created speech analysis tools. Unlike traditional speech analysis, which simply monitors keywords or phrases, this artificial intelligence is designed to identify meaningful phrases from natural conversations, even those about complex financial or legal topics.
Adviser replay
Mifid II will require firms to record and archive telephone conversations or electronic communications when they receive and transmit orders, execute orders on behalf of clients, or deal on their own account. Solutions such as Recordsure could become increasingly in demand, particularly for advice networks and nationals with huge caseloads.
Andrew Barker, head of customer proposition at Standard Life-owned restricted national 1825, said: 'We are open to technological development where it can provide relevant additional functionality or efficiencies. We see call recording and archiving requirements of Mifid II as an area where regtech firms should be able to offer tailored solutions to firms, thereby ensuring they can achieve compliance with the regulations in the event that they come into force next year.'
Old Mutual-owned national advice firm Intrinsic's commercial director, Adam Smith, said finding technological solutions that make the advice process more efficient will be 'an absolutely crucial' part of any successful distribution business.
'Looking at the role technology will play in supporting advisers to meet incoming regulatory change, the proposed requirement to record and document client telephone conversations is likely to require a technology-based solution,' he said.
'While this is still in the future, if and when the requirement comes into effect, it will be important that compliance and record-keeping can be integrated into an adviser's day-to-day client interactions. In addition, the necessary infrastructure will have to be in place to house a large amount of data.
'Technology should be seen as an enabler, not a barrier, and when used well at the point of sale it could actually enable us to take a more flexible approach to the advice process.'
Client demand
Intrinsic recently conducted a piece of research exploring the service experienced by advised clients.
The study revealed the areas where clients felt financial advice delivered beyond their expectations, along with areas where they felt the customer experience could be enhanced.
'The biggest expectation gap – the difference between what clients wanted from advice and what their adviser actually delivered – was in digital access,' said Smith.
'Improving digital support for clients and giving them the choice to engage with their financial plan through digital channels is an area where there is room for huge improvement. Our research shows this will ultimately help drive customer satisfaction in advice and encourage clients to recognise the value of professional financial planning.'
The financial services industry is undergoing a period of frequent and drastic regulatory change, where both businesses and regulators are often forced to scramble to keep up, while remaining somewhat at odds with one another.
But rapid technological advancement could compound the issue, with regulators failing to keep up with fintech innovations that put customers at risk, or even blocking much-needed developments.
Regtech might just be the fast-moving hero financial services needs.