AT-Markets Review 2020 –Is It a Scam?
Website URL: https://at-markets.com/en/at-markets/
Founded: 2019
Regulations: Unregulated
Languages: English, Arabic
Deposit Methods: Credit Cards, Neteller, Bank Wire
Minimum Deposit: Unknown
Free Demo Account: Not Available
Number of Assets: N/A
Types of Assets: Not Specified
Trading Accounts and Conditions
There is absolutely no information on AT-Markets' website about the types of accounts it offers, or what its trading conditions are. Despite the fact that the website states that it has a demo account, we were unable to access it. Thus, we weren't even able to check for ourselves what the trading conditions or account types could possibly be.
AT Markets – Advantages
Considering the fact that this broker has provided no information about its operations, its trading platform, its trading conditions and so on, we cannot say there is anything positive about AT-Markets.
AT Markets – Disadvantages
Unfortunately for this broker, we have found a very long list of issues which have convinced us that any trader that uses AT-Markets will lose their money.
Despite going through the broker's website with a fine-toothed comb, we were unable to find a company name. In AT-Markets' Contact Us page, there is a UK-based address given, a few telephone numbers, and a list of e-mail IDs.
The fact that this broker is completely anonymous is just one of the many red flags we have found on AT-Markets' website.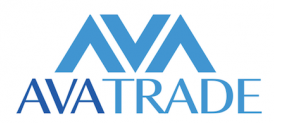 $100
Minimum Deposit
The company was created as a combined effort of financial professionals and experts in web-commerce with the goal of perfecting the online experience for retail traders.

$100
Minimum Deposit
76.4% of retail investor accounts lose money when trading CFDs with this provider. You should consider whether you can afford to take the high risk of losing your money
AT-Markets, on its website, claims to operating by the European MiFID (Markets in Financial Instruments Directive) regulations put in place by the European Union.
However, considering the fact that the address given on AT-Markets' website is a UK one, the broker would be required to register with the United Kingdom's Financial Conduct Authority (FCA).
We decided to check the online registry of the FCA to see if a broker or company called AT-Markets was licensed to operate in their country. We did not find any such company listed there.
In fact, what we did find was much worse, which we will give details of in the next point.
Like we said, what we found while investigating AT-Markets' regulation status was much worse than just a lack of having a license.
We have discovered that this broker has actually been blacklisted by the FCA for being a clone company that is trying to copy the address as well as format that is used by a legitimate broker called AT Global Markets (UK) Ltd.
Considering the fact that this broker has kept itself anonymous and isn't even regulated, this piece of information does not come as a surprise. It is a common practice among scammers to try and imitate the credentials of legitimate brokers to trick traders into investing with them.
Once we had gotten this piece of information, we checked the address on AT-Markets' website, and sure enough, that address actually belonged to AT Global Markets (UK) Limited and not to this broker!
No Trading Conditions Given
We do not have any details on the most critical pieces of information a broker is supposed to give its customers – the trading conditions. We do not know what the account types are, we do not know what the minimum deposit requirement is, we do not have any idea about the leverage levels offers, what the spreads are or even what the fees for various transactions would be.
It is typical of scammers to not give clarity on their terms of service or pricing, and the fact that AT-Markets has not provided us with any of these details simply further highlights the fact that this broker is a scammer.
On its website, AT-Markets claims that it has a demo account. However, when we tried to register on it, we were unable to do so. This is another trademark of suspect brokers who are out to scam people.
No MetaTrader 4 Trading Platform
AT-Markets does not offer its clients the use of the MetaTrader 4 platform, which we consider another red market against the broker. The MT4 platform is the world's most popular trading interface, with over 80% of the world's traders using this platform.
It is easy enough for even novice traders to use, but it offers added features for the professional traders such as charting options, market indicators, trading bots and so on.
We don't really know what kind of trading software AT-Markets is using since we couldn't log onto to their platform to assess it.
No Available Payment Methods
Once again, on its website, this broker states that it allows payments and withdrawals through credit/debit cards, bank wires, Neteller, Skrill and so on. However, this is all lies since there don't seem to be any actual valid payment methods on AT-Market's website.
AT-Markets has also not mentioned anything in its terms and conditions about the amount it will charge for traders withdrawing their funds.
Considering the fact that everything about this broker has been revealed to be shady, we are inclined to think that if you were to open an account with AT-Markets, you would probably get charged unreasonably high withdrawal fees, or worse still, you will not be allowed to withdraw your funds at all.
Conclusion 
AT-Markets is a scammer. There is no doubt about it. There is not one single advantage we could find with this broker, and too many red flags, all of which clearly indicated that this broker is not legitimate. AT-Markets does not have a license to operate, it's claims are mostly lies, and we have no idea about its trading conditions.
We would recommend that you avoid this broker completely and look for a legitimate broker that is reliable and reputed.